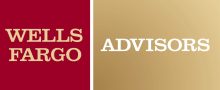 Wells Fargo Advisors
Headquarters: St. Louis, MO
Help us save customers time and money by serving all their financial needs under one roof, and being their one trusted provider that knows them best.
The reason we wake up in the morning is to help our customers succeed financially. It's about building lifelong relationships one customer at a time.
At Wells Fargo Advisors, we know that each of our customers define "financial success" differently and very personally - from the desire for financial security and self-suffiency or the desire to financially literate, to the desire to be disciplined and focused on spending and saving so customers can own their own home, start or grow a business, save for education or prepare for retirement. Knowing what financial success means for our customers is the starting point to serving each of them well.