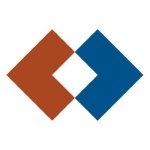 RubinBrown LLP
Headquarters: St. Louis, MO
Help us build and protect value for our clients, while at all times honoring the responsibility to serve the public interest.
RubinBrown is one of the nation's leading accounting and professional consulting firms.
RubinBrown redefines the full-service experience by combining technical and industry expertise with a commitment to personal and high-level relationships.
We help our clients identify, prioritize and achieve their financial goals and objectives with our experienced group of professionals.
With a name and reputation synonymous with experience, integrity and value; we strive to always meet those standards.
The RubinBrown culture enables and encourages high performing individuals to work together as one firm. The teamwork within the firm makes all members approachable and responsive which promotes a sense of belonging.
Our culture inspires all of us to grow through our shared experiences in an entrepreneurial, open, caring and family environment.