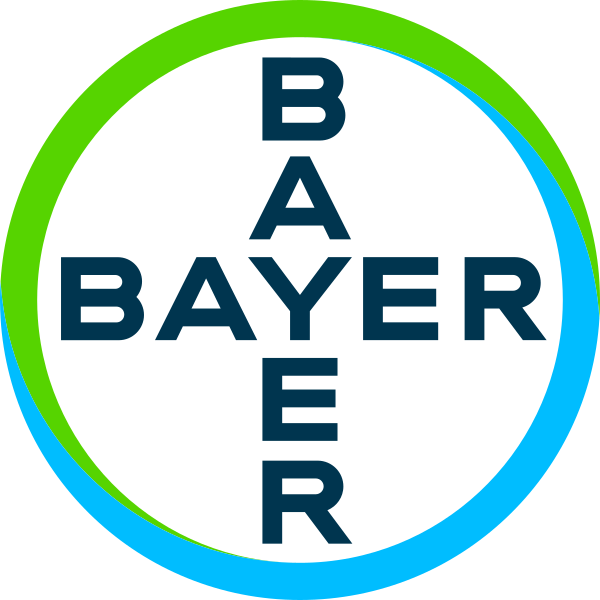 Bayer Crop Science
Headquarters: St. Louis, MO
Help us develop agricultural solutions to support farmers around the world.
We develop solutions to help farmers have better harvests while using resources more efficiently. We're a diverse group of thinkers with one common goal: helping to make a balanced meal accessible. Together, we foster a culture of inclusion and innovation
Bayer has successfully completed its acquisition of Monsanto. By strengthening our agricultural division and reinforcing our life science portfolio, the acquisition represents a significant step forward for Bayer, our employees, our customers and our shareholders.
Bringing together biology, chemistry and digital tools, we're accelerating innovation. Across more than 35 research sites and more than 175 breeding sites, we invest more in research and development than any other company in the industry.
Headquartered in Monheim, Germany, our Crop Science division has a global footprint that spans nearly every country. Our diverse group of 35,000 employees speaks more than 30 languages and represents dozens of nationalities. What unites us is our shared passion for agriculture.
Delivering more innovation to farmers faster
At Bayer, we innovate in the fields of health and nutrition to meet some of the most fundamental needs of people around the world. We believe that innovation is crucial to address the challenges facing the global food system. We provide farmers with the best possible solutions to address these challenges. Our industry-leading innovation engine builds on a unique combination of seeds and traits, crop protection and digital tools. Bringing together our expertise across these disciplines uniquely positions us to deliver more innovation, faster.
We focus on customers' needs and establish collaborative relationships that benefit our customers and business. We offer tailored solutions to reflect the specific needs of our customers' farms, crops, and soil. And we go beyond the farm. We work collaboratively with customers and partners across vector control, professional pest management, industrial vegetation management, turf and ornamental as well as forestry to deliver innovative and inspiring solutions that help foster healthy environments where we all live, work and play.
Growing healthy, safe and affordable food sustainably
Sustainability is part of who we are. We apply the same rigor to achieve our sustainability targets as we do to reach our financial targets. We take a holistic view on sustainability that focuses on environmental, social and economic progress. Like farmers, we think in generations. We aim to ensure bountiful harvests today and to leave the planet and our communities in better shape for our children and the generations to come.
We aim to empower all farmers, including smallholder farmers, to reach their farming potential and foster reliable growth for their businesses, communities and livelihoods. We are passionate about achieving food security and safety, healthy nutrition, hygiene and well-being for all, and preserving ecosystems in line with the United Nations Sustainable Development Goals.
Using the latest technologies and decision science to bring our operations and agriculture to the next level
We embrace the growing potential of more advanced solutions, digital tools, and data analytics to accelerate our research and that of our partners and collaborators. We work with innovative digital partners, including a subsidiary of Bayer, The Climate Corporation, and cutting-edge technologies, such as advanced seed scripting tools, which enable farmers to combine multiple data sets to use resources more efficiently and reach their farming potential. From sensors to satellites to smart irrigation systems, digital technology is enabling farmers to take advantage of the data at their fingertips to build successful farms and make agriculture more sustainable.
By adopting a digital mindset and expanding our in-house skills, we set high standards for the digitalization of our pipeline, product supply, interactions with farmers, and workplace – all of which will increase the sustainability of our operations, create greater business value, and optimize our collaboration and efficiency. Flexible and agile technology can contribute to constant advancements in safety and transparency across all functions within our business.