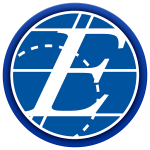 Express Scripts
Headquarters: St. Louis, MO
Help us manage prescriptions for over 100 million Americans and make the use of prescription drugs safer.
Through bold action, specialized care, data insights and innovative solutions, we deliver smarter pharmacy services – making healthcare more affordable and accessible for millions of people.
Express Scripts unique platform, Health Decision Science, combines three capabilities– behavioral science, clinical specialization and actionable data–to help individuals make the best drug choices, pharmacy choices and health choices. Better decisions mean healthier outcomes. Express Scripts provides integrated pharmacy benefit management services, including network-pharmacy claims processing, home delivery, specialty benefit management, benefit-design consultation, drug utilization review, formulary management, and medical and drug data analysis services. We also distributes a full range of biopharmaceutical products and provides cost-management and patient-care services.